I think I always knew research would be a part of my life as I've always had a thirst for knowledge and a mind that questioned things.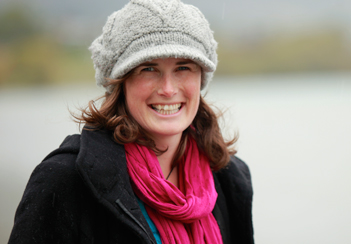 Amelia Smith has always been the inquisitive type, so it came as no surprise that she decided to pursue a career in applied research in the area of sustainable practice.
After graduating from Otago Polytechnic with a Graduate Diploma in Sustainable Practice, Amelia, passionate about environmental sustainability, is now working as an active researcher within the Queenstown community.
"Currently, I'm involved in a couple of different applied research projects including Shaping Our Future, a community engagement programme in the Queenstown Lakes District, and a local economy project that uses an economic multiplier to measure how much of an organisation's money stays within a local area. This is in the interests of 'plugging the leaks' to build a stronger local economy."
"I'm also a part of the team for a new online job board called Do Good Jobs, created as a hub for job seekers and organisations looking to make a difference in social, environmental and development areas, including those involved with applied research in those fields."