For real
Studying overseas an invaluable opportunity for Sean English.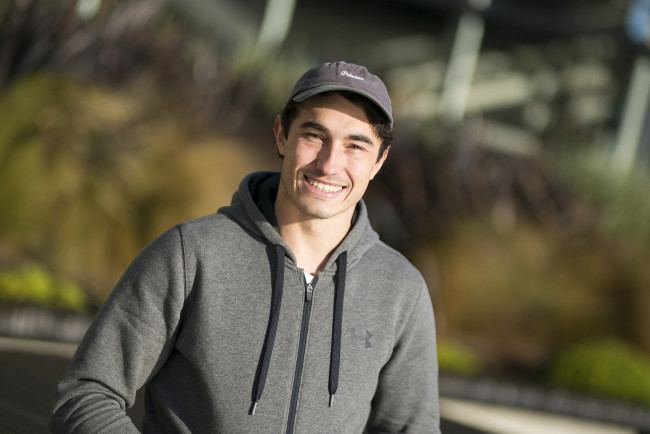 Being able to study abroad for a semester is a real experience, and a worthwhile opportunity.
"A real experience," is how Sean English describes his time in Germany, after returning from a Study Abroad exchange to Hochschule Ulm. "The papers offered at Hochschule Ulm were really informative … but the opportunity to participate in daily life in Germany was amazing."
Sean found Ulm incredibly accessible compared to Dunedin – whether for transport links to and from the city, or travelling within the city itself. "Ulm has great rail links to other parts of Germany and Europe, and three International Airports nearby," he says, "but I really enjoyed how easy it was to travel around the city – by bus/tram, bike, or on foot."
Hochschule Ulm offers two International Engineering courses: Electrical and Computer Engineering. Sean originally enrolled for the Electrical programme, but was impressed how easy it was to change the papers and classes he wanted to attend. He highly recommends the Advanced project the institution offers, for the opportunity to be involved in, or learn something that students may not be able to in New Zealand.
Now back in Dunedin, Sean has returned to study at Otago Polytechnic, but still gets nostalgic for his time in Germany.
→
Bachelor of Engineering Technology
Become an engineering technologist! Learn engineering theory and the applied and practical skills required to work in a wide range of industries, and gain a deep understanding of your area of specialisation through an industry-based project. Mechanical, Civil and Electrical specialties available. If you have existing skills and knowledge due to practical experience in this area, you could study this programme via distance through Capable NZ (our recognition of prior learning centre). You may have already gained credits towards this qualification.