Prepared for take-off
Rachael Magner says her coursework hasn't been easy, but the challenge has been well worth it.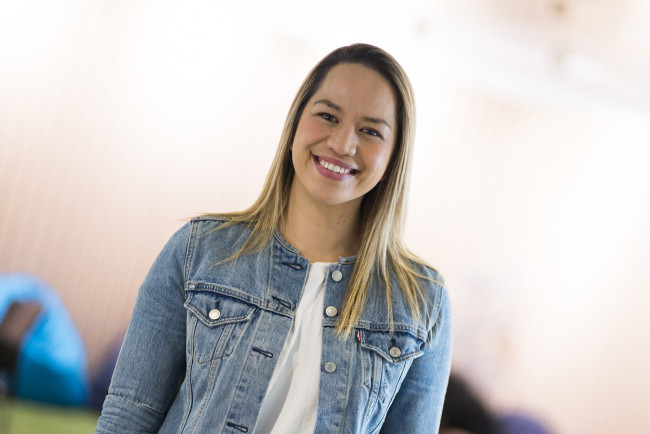 Study
Bachelor of Design (Interiors)
The opportunity to run a project from start to finish in the real world, with real world time constraints and challenges, was exhilarating!
Rachael was in the middle of completing an assignment for the Bachelor of Interior Design, when the chance to complete a retail fit-out project for Dunedin International Airport arose. Although she didn't really have the time to commit, the opportunity was just too good to pass up. She decided to put her name forward for the position – and got it.
"The brief was to turn a vacant retail space into a temporary waiting area until the Airport's new expansion at the end of the year," she explains. "It needed to be temporary, easy to install, cost effective and available as soon as possible."
There were plenty of challenges in the role, but she really enjoyed putting into practice the skills she had learnt in the course and testing her capabilities along the way.
I had to come up with my own management system, so that I could stay organised and on schedule. Then I had to put everything into place. With the help of a few peers and staff from the Airport Response Team, we completed the project on time.
The task was full of rewards, but Rachael's in no doubt about the most exciting aspects of the job. "Coming up with a design they loved and then ordering the materials – the shopping made it official. Seeing the finished product was a surreal moment. Also receiving positive feedback from passengers has been the cherry on the top!"
Soon Rachael will complete her degree before heading to Wellington to look for work. Her advice for others considering undertaking the course is simple. "Be prepared to work hard. It is no 'walk in the park', but it's worth it!"