Opportunities knock
Travel is high on Olivia Hyslop's list of priorities once she gains her degree.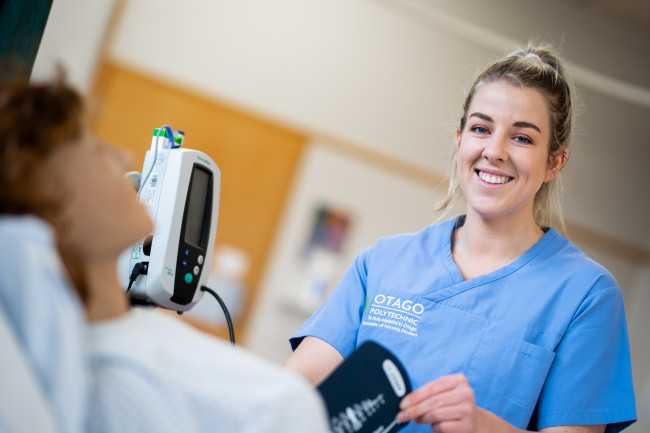 I love the opportunities for hands-on learning. It's not just sitting in a lecture theatre, listening for hours. We get to do lots of practical work, which makes it fun and is great as we all have different learning styles.
Olivia is currently a first-year student in Nursing at Otago Polytechnic. While she finds it challenging picking up all the medical terminology at times, she finds the Polytechnic a great learning environment.
"All the lecturers are lovely and have been very supportive throughout my degree so far. I think it would be a totally different experience if it weren't for the passion the lecturers have for teaching."
This summer, Olivia will be travelling to Uganda to work as a volunteer.
"Part of doing nursing for me is wanting to help others. I'm really excited to be able to travel overseas to a vastly different country than New Zealand, to help build a school for the children and assist with healthcare. I definitely think that the people over in Uganda will teach and help me far more than what I can do for them!
"I'd love to travel the world and see as much of it as I can, as well as helping people while I'm there. I would love to keep volunteering my time and knowledge when possible."