Tinker, tailor, product maker
Designer Adam Gorrie decided to follow his life-long preoccupation with tinkering and has been rewarded with a career he loves.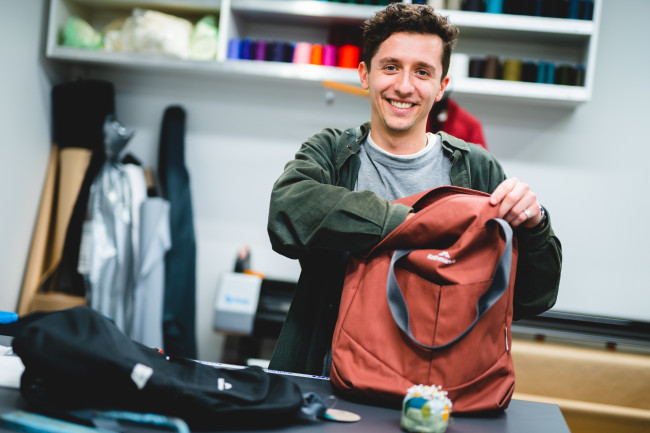 It's both exciting and satisfying to know that something I have created, developed and produced will ultimately become a tangible product sold around the world.
Adam Gorrie's childhood days were often spent pulling things apart to see how they worked. He wasn't sure what he wanted to for a job, but he knew it had to be something hands-on that would fuel his creativity.
What appealed to me the most about Product Design was the pure creativity – having the ability to explore my own ideas in a hands-on environment. The access to the facilities, knowledge and resources to do so almost seemed too good to be true.
One of the highlights of his studies was when one of his final year projects won Gold at the New Zealand Best Design Awards in Auckland.
"But, as clichéd as it sounds, my whole time spent at OP was a highlight. I enjoyed every second of it!" he says.
After graduation, Adam worked with the firm Architecture van Brandenburg as a Product Designer and Model Maker, contributing to major projects like the Dunedin Harbour Water Front proposal and the Marisfrolg fashion headquarters in China.
As part of the Equipment Team, Adam and two other equipment designers are responsible for designing packs and bags, sleeping bags and tents for Kathmandu – a varied role that also involves overseas travel.
One of the best things about my job is the ability to be creative in a professional environment.
"My role is wide-ranging, and includes tasks such as concept ideation, product development and revision, 3D modelling, communicating with suppliers, and working cross-functionally with the various different teams in the company to ultimately make great product."
An enthusiastic life-long learner, Adam aspires to become a Senior Product Designer.
My goal is to keep gaining as much knowledge and experience in my field as I can and to put this into practice. If I can do this while making cool product in the process, then I'll be happy.
They've made it theirs - now make it yours!