How does landing a job before you graduate sound?
For Otago Polytechnic Bachelor of Information Technology (BIT) graduate Olufemi Olusina, it couldn't have been better.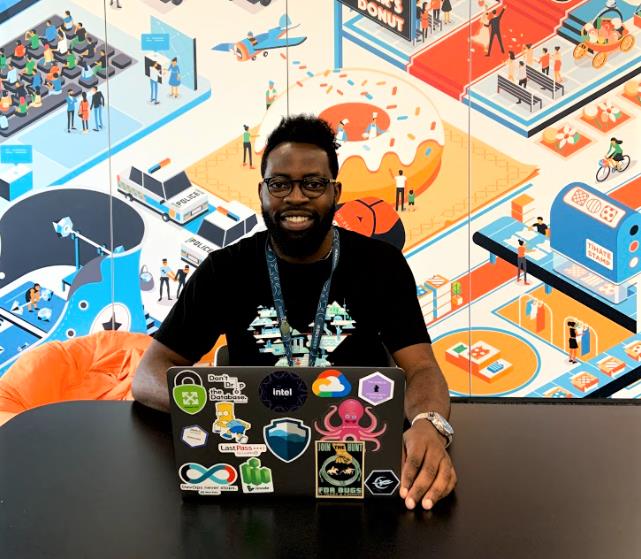 There's always exciting, challenging, and fun stuff to dabble with at work.
Olufemi went from being a third-year BIT student completing second semester studies, to playing table tennis in the Xero offices as an Identity Engineer in the Security Identity & Access Management team.
He says his BIT studies at Otago Polytechnic absolutely opened up work experiences he would have otherwise never had.
"Most assignments and projects are designed to give you such experience. For instance, developing a website for the Ross Creek reserve, working alongside BIT department's sys admin and web app hosting, and consulting for Dunedin City Council".
So, what does being an Identity Engineer for Xero actually mean?
"My responsibilities are to ensure that the right people have the right access at the right time, using cloud platform technologies such as Amazon Web Services.
There's a lot of software development and coding involved in the automation of processes as well."
Sound technical? Not for Olufemi.
A Bachelor of Information Technology set him up with coding and development skills in C#, Java, and PHP - the necessary know-how's for his chosen I.T career path.
Olufemi says the best thing about Xero is the people but, of course, like all modern tech jobs, it has its hidden perks. "There's always exciting, challenging, and fun stuff to dabble with at work".


Lots of incentives such as hot & fizzy drinks, fruits, gyms, games - board, pool, table tennis, foosball.

Like Xero, Otago Polytechnics Bachelor of Information Technology has its hidden perks, too.
Yes, a Bachelor of Information Technology can empower you with relevant and up-to-date industry skills – but it can also provide you with CV and interview workshops, as well as strong references.
These are capabilities tech companies are constantly looking out for.
So, you can see why companies like Xero love our OP grads.
→
Bachelor of Information Technology
Develop high-level technical and problem-solving skills and a solid theoretical understanding of Information Technology concepts in this hands-on degree. If you have existing skills and knowledge due to practical experience in this area, you could study this programme via distance through Capable NZ (our recognition of prior learning centre). You may have already gained credits towards this qualification.