A helping hand
Rabia Talal uses his language skills to make the world a better place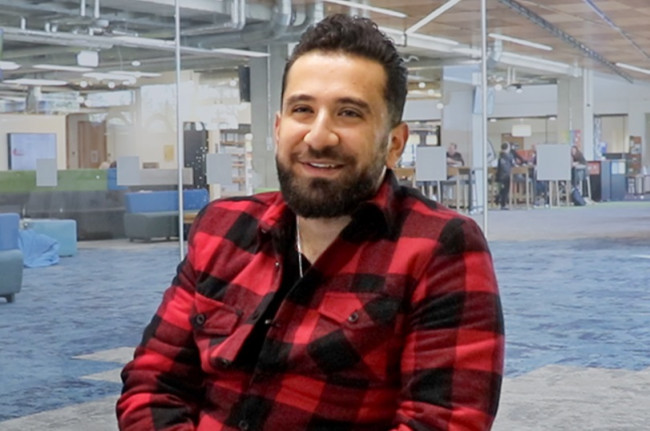 Living here in New Zealand for the last few years made me think and realise that education is a really important part of my life
Rabia Talal came to New Zealand from Syria in 2017, and has been studying at Otago Polytechnic ever since.
"I studied at the English Language Centre at Otago Polytechnic, where I did level 3 and level 4 courses.
"This enabled me to meet the English requirements for further study and was a pathway for me to study the Bachelor of Applied Management here, too."
Studying English Language not only improved Rabia's ability to read and write, but also gave him a new perspective on life.
"My study experience made me think differently and help develop my way of thinking. I've made connections and met many different people.
"I started solving problems and seeing matters from a different point of view. All of that will help me in my future career."
Rabia, who spent the first 20 years of his life living in the Middle East, says New Zealand was a big change for him – especially while he was trying to find a place to study.
"Living here in New Zealand for the last few years made me think and realise that education is a really important part of my life
In his final year of the Bachelor of Applied Management, Rabia's life is currently a mix of work and study. His skills and language ability have gained him a job as a professional interpreter with the New Zealand Red Cross.
"Being able to use two languages is really good for me.
"I can help people express themselves more because I know the struggle of when you arrive to New Zealand and struggle with the English way -- it's a very challenging part for them."

Asked what his vision of a better world is, Rabia offers a heart-warming Kiwi response:
"Making a better world for me means seeing my loved ones living better, supporting friends and family, giving back to the New Zealand community, and helping people."