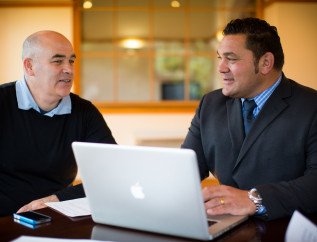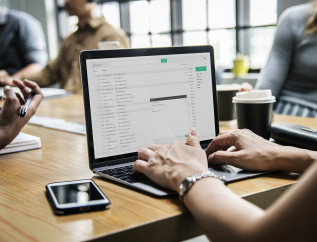 Location

Distance

Duration

20 weeks full-time; 40 weeks part-time

Delivery

Delivered via Capable NZ - our Assessment of Prior Learning Centre. Learn more >
Credits

60 - the other 60 credits for this 120 qualification will be in recognition of prior learning (RPL)

Level

5

Start

First of each month

Apply

Anytime
Location

Intake

Study breaks

CapableNZ

1 June 2021

CapableNZ

1 January 2021
Delivered through Capable NZ - our assessment of prior learning centre
Are you an experienced administrator?
This qualification proves you have the knowledge and skills to plan, organise and manage business administration functions, operations and/or projects.
As a graduate, you'll be able to select, apply and support a broad range of current and emerging business technologies to meet an organisation's needs, and know how to manage, analyse, evaluate and improve administrative systems and processes.
The Capable NZ difference

The Capable NZ process centres on you and your own career – you'll reflect on where you've come from, where you are now, and where you want to go.

You will:

identify early experiences and influences that have shaped you, and how these relate to your working life
analyse your work and life experiences and skills, and evaluate your strengths and capabilities
identify, access and research relevant practice theories, models, tools, frameworks, and reflect on how these might inform and influence your work
complete in-depth case studies that critically explore and analyse key learning experiences from your work or community life, and align these with academic research
undertake learning to fill any gaps in your knowledge or experience.

One key point of difference with Capable NZ study is that you complete in-depth case studies to critically analyse learning experiences from your career or community life and consider how these meet the requirements of your chosen qualification.
Entry requirements

You will need approximately five to seven years of skills/knowledge/experience in this field with a specific focus on management and leadership.
IELTS 6.0 (no band score lower than 5.5) from one test completed in the last two years, or equivalent.
Additional costs

There are no additional costs for this programme.
Your workload

You will need to spend approximately 20 hours per week on this programme within your current employment.
How to apply

1. If you want to find out a little more about this programme, send us an enquiry and we'll be in touch!

2. If you know that you just want to apply, click on the light blue APPLY button in the top right section of this page and complete our online application form.
Student loans

This programme is not eligible for Course Related costs through Studylink but it is eligible for a student loan.
Apply Now