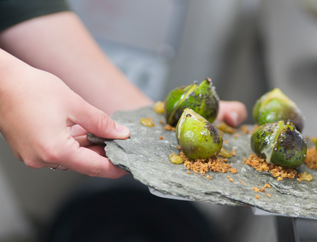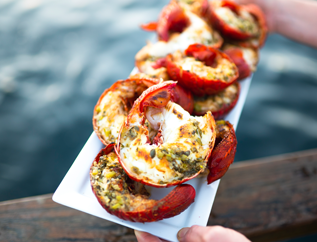 Location

In work

Duration

One year full-time; two years part-time

Delivery

From the Central Otago Campus

In work with online learning (portfolio-based), workshops and masterclasses

From the Dunedin Campus

In work plus an application of prior learning process which matches your existing experience and knowledge against this programme
Credits

120

Level

5

Start

Rolling intake from February

Apply

Anytime
Location

Intake

Study breaks

Central Otago

15 February 2021

28 June 2021 - 16 July 2021
5 April 2021 - 16 April 2021
27 September 2021 - 8 October 2021


Dunedin

22 February 2021

Central Otago

21 February 2022

16 May 2022 - 3 June 2022

Earn while you learn with our in-work cookery programme!
Designed for those already working in a culinary environment, you'll design your own advanced dishes and menus; learn how to manage workflow, staffing and supplies in a commercial kitchen; develop a deep understanding of sustainable practice; and ensure you're current with regional, national and global cuisine trends.
We offer this programme from both our Central Otago and Dunedin campuses.
Our Central Otago offering involves a series of bespoke masterclasses which will ensure learning is tailored to your needs. You'll also take part in five, three-day workshops and five, in-work check-in days.
Our Dunedin offering involves an application of prior learning process (APEL) and our expert staff working one-on-one with you in the workplace to meet your needs.
Working while learning with both options will enable you to reflect on and analyse your current practice and implement changes to how you work.
Entry requirements

New Zealand Certificate in Cookery (Level 4) OR equivalent OR evidence of at least one year of relevant industry experience.
International students will be individually assessed to ensure you meet the entry requirements. Click here for your country's equivalent entry criteria.
If English is not your first language, you must provide:

If you need to improve your English Language skills, we offer a wide range of English programmes.
Selection process

If the number of applicants exceed the available places, a waitlist will be used to ensure preference is given to applicants in order of application.
More about the APEL process

If you've been working in a supervisor position within a kitchen and want your skills formerly recognised, this is a great option for you.

We offer a APEL process (Accreditation of Prior Learning) which matches your existing experience and knowledge against this programme.

This process will drastically reduce the time taken to gain this qualification. It's especially valuable for those who are currently employed as you don't have to leave your job to achieve it!

If you have experience in staff development; purchasing; operating procedures; finance; and creating dishes and menus; please email Programme Leader, Tony Heptinstall (tony.heptinstall@op.ac.nz) or give him a call to discuss your situation - 021 735 229
You will study

| | | |
| --- | --- | --- |
| Course name | Level | Credits |
| Introduction to Advanced Cookery | 5 | 45 |
| Cookery | 5 | 45 |
| Work Experience | 5 | 15 |
| Capstone | 5 | 15 |
| | | 120 |

When you graduate from this programme, you'll be able to:

monitor and maintain health and safety; food safety; and security practices to ensure your own safety and to minimise potential hazards for customers
monitor and maintain interactions between colleagues, managers and customers
monitor and maintain the application of standard operating policies and procedures to work roles in a commercial kitchen
apply cookery skills to prepare, cook and present a:

range of cold larder dishes,
range of hot kitchen dishes, and a
range of patisserie and desserts

employ complex preparation and presentation techniques.
Your workload

All of your study will be highly-structured, guided and self-directed and you'll need to have good time management skills. A full-time student should typically aim for around 30-40 hours of study per week including work-based learning (and therefore a part-time student would need to aim for 15-20 hours). You'll need to engage with the online resources and activities, and complete assessments and work placements.
Further study options
Student loans and allowances

Student loans and allowances are for domestic students only.

For information about student loans and allowances please visit the Studylink website.

It is important to apply for your student loan/allowance at the same time as you apply for this programme, due to the length of time Studylink take to process. Loan/allowance applications can be cancelled at any time if you decide to withdraw your programme application or if it is unsuccessful.
For more information
Apply Now