Reporting a hazard or incident

The primary reason for reporting a hazard or incident is to ensure the safety and wellbeing of individuals involved. By reporting the situation promptly, appropriate actions can be taken to prevent further harm, injuries, or accidents.
By reporting a hazard or incident as soon as possible enables our Wellbeing and Safety team to identify the root cause or contributing factors. In turn this can lead to a good understanding of the situation and then steps can be taken to prevent similar incidents from occurring in the future.
This may involve implementing safety measures, improving procedures, and / or providing additional training.
What to do
When you discover a hazard (something that can cause harm) or are involved in an incident you need to:
report it to your lecturer or school administrator, and
record it in our safety management system, known as Vault.
Recording it in Vault
We recommend that when you are completing your report you include the exact location such as the room and building in the description field.
There are times when you cannot locate the name of a person and the immediate solution for this is for you to add them as a "Third Party / Visitor".
Select this category and then click "Add Third Party" and enter the "Select Site", "First Name", "Last Name" and click "Save".
Click here to record a hazard or incident in Vault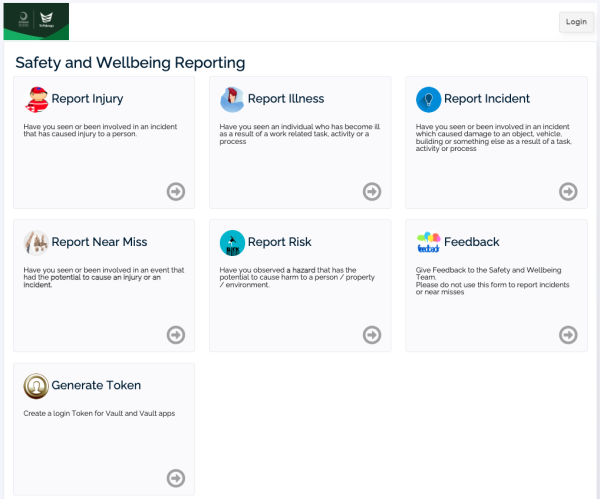 Get in touch
For any issues you experience with Vault, please contact the Wellbeing and Safety team.