More than skin-deep
Heidi Jensen enjoys helping others feel better about themselves.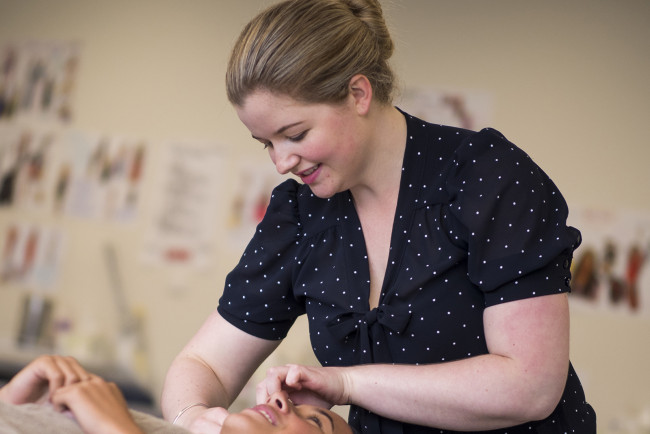 If you have the passion to make people look and feel great every day, this is the right career choice for you.
Growing up in a house full of nurses Heidi also thought she would train to be a nurse but towards the end of Year 13 she started to look at other options.
"I've always wanted to help people and I found that being a beauty therapist can help people in a different way, such as working with clients who have skin disorders like eczema and acne."
Heidi had been living in Queenstown but chose to study in Dunedin.
"I wanted to come to Dunedin to experience being in a student town and I wanted to study the Diploma because I heard from other students that it was a more in-depth programme."
For Heidi, the programme was everything she could have wanted and more.
The teachers were amazing, they had so much knowledge, and whenever you asked a question they'd make you think about it before they gave you the answer which was a fantastic learning technique. I also loved working in a team and that I was working with real clients.
Heidi is now working as a beauty therapist, treating clients with skin disorders who she sees on a regular basis.
"I really like making a difference to their lives and seeing them walk out with a smile on their face."
(This programme used to be delivered by Aoraki Polytechnic but moved across to Otago Polytechnic in 2015).
→
New Zealand Diploma in Beauty Therapy (Level 5)
Take your beauty skills to the next level with this advanced, practical programme. Learn how to apply advanced skincare techniques, advanced hair removal techniques and be introduced to spa body treatments. Graduates of this Diploma could find employment as a Beauty Therapist, Spa Therapist, Skin Therapist, Electrologist, Resort Therapist working on a cruise liner or could work within beauty retail. Alternatively, you could establish and run your own beauty therapy business.