Taste for business
Kristine Jopson used her culinary knowledge to carve out a career outside the kitchen.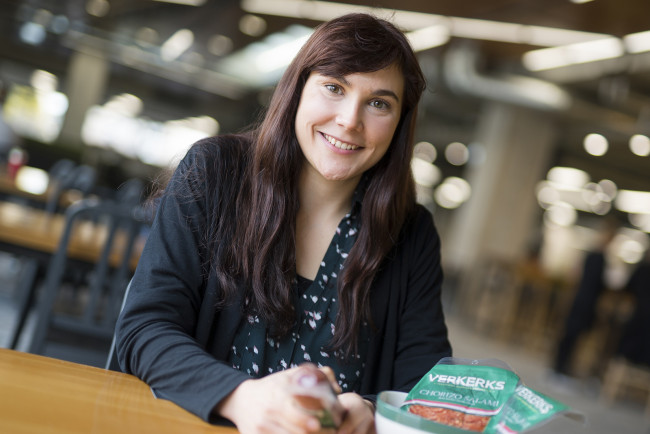 The lecturers have so much knowledge outside of the 'traditional chef' area!
Kristine Jopson is Territory Sales Manager (Otago/Southland) for Verkerks. The role involves going into supermarkets and food service branches and talking about new products, organising promotions, and dealing with any problems that arise. The job isn't without its challenges, but it can be very rewarding too.
Getting new products into stores, or getting stores to run promotions can be a struggle, but that makes it even more satisfying when it happens. Watching stores grow their sales because of my hard work is also fantastic.
Kristine realised at the start of her second year in the Bachelor of Culinary Arts that working in a professional kitchen was not for her. Thanks to the flexibility of the course and the supportive lecturers, she was then able to direct her studies towards things that she thought would be helpful for other possible career options.
"This not only helped me to gain valuable skills in these areas but also allowed me to find where my real passions were."
Kristine advises anyone else embarking upon the degree to also make the most of its flexibility.
"Use the time to explore your options. Experiment while you have the chance! Don't be afraid to ask the lecturers lots of questions."