Your Voice@OP

Email Megan
If you've got a big idea that you feel needs to be heard, are feeling a little frustrated by a lack of action somewhere or just want to voice your thoughts, I'm keen to hear from you.
I also understand that sometimes you may want to send me anonymous feedback. To do this, please use the Tell us your thoughts channel.
Email MEGAN


Tell us your thoughts
We want you to enjoy your time with us and to feel supported and listened to.
We welcome all types of feedback – compliments, complaints, suggestions for improvement or just a general comment. If you have a question or concern, you can tell us here.
This channel is anonymous but if you'd like a direct reply please give us your contact details. Head to our What we've done page below to see what actions have been undertaken in response to feedback.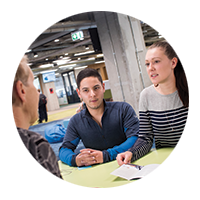 Need support?
We're here to help you through any issues that might arise so we can make sure your time here is rewarding and fun. We offer a broad range of in-person support services including disability and wellbeing support, learning advice, counselling, Māori and Pasifika support, and career services. We also have a dedicated chaplain.
If you need to talk to someone, whether in person, via phone or email, select the correct campus contact below and get in touch. .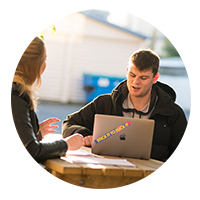 OP programmes - What you said
Want to know what your friends and classmates have been saying about their OP programme or course? Now you can. Head to What you said and type in the name of the programme you want to see feedback about.
WHAT YOU SAID