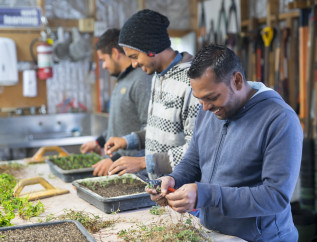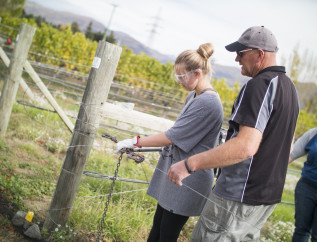 Location

Town Campus, Erris Street, Cromwell

Duration

One day (9.00am - 3.00pm)
Start

Friday 12 November

Apply

Please email Donna.jones@op.ac.nz to register your interest (there is a limit of 30 places on this course)
This short course will introduce those new to a supervisory role with foundation skills for success as a supervisor.
Content

Motivation and delegation techniques
Understanding personality types
Guiding and managing work tasks
Cultural differences - dealing with staff from different cultures/backgrounds
Conflict management skills
Learning outcomes

At the end of this one-day workshop, you will:

understand and be able to apply (in a work setting) the basic principles of motivation, delegation and conflict management
have strategies to engage with people of different cultures and personalities
have practised resolving low-level conflicts.
For more information
Disclaimer

While every effort is made to ensure that this sheet is accurate, Otago Polytechnic reserves the right to amend, alter or withdraw any of the contained information. The fees shown in this document are indicative ONLY. Both domestic and international fees are subject to change and are dependent on the development and implementation of Government policies. Please note that additional fees may from time to time be required for external examination, NZQA fees and/or additional material fees.