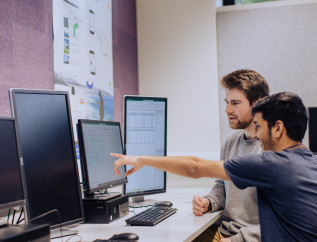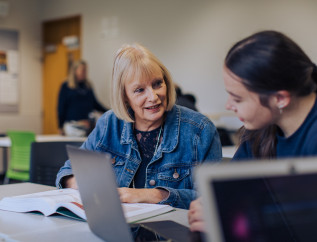 Location

Dunedin Campus

Duration

One year full-time; part-time options

Delivery

On campus with an industry project
Credits

120

Level

7

Start

February and July

Apply

Until start date
Location

Intake

Study breaks

CapableNZ

1 January 2021

Dunedin

22 February 2021

5 July 2021 - 23 July 2021
19 April 2021 - 30 April 2021
4 October 2021 - 15 October 2021


Dunedin

26 July 2021

29 November 2021 - 25 February 2022
4 October 2021 - 15 October 2021
18 April 2022 - 29 April 2022


Dunedin

22 February 2021

19 April 2021 - 30 April 2021


Dunedin

26 July 2021

4 October 2021 - 15 October 2021


Dunedin

21 February 2022

27 June 2022 - 15 July 2022
18 April 2022 - 29 April 2022
3 October 2022 - 14 October 2022

Want to get some hands-on experience in a specific area of business to complement your existing degree or career dreams?
This one-year programme has been designed to allow you to focus on a specific area of business that interests you most (e.g. Human Resource Management) or to develop your own personalised study pathway.
If you've got a degree in a particular area, this is a great chance to enhance it with some business skills to widen your career options.
Areas of focus include Business Transformation and Change, Event Management, Human Resource Management, Sales and Marketing, Strategic Management or Tourism Management.
And if you want to focus on Accounting, we have a specialised Graduate Diploma in Accounting.
You'll gain vital practical experience during a significant industry-based research project and have the chance to make connections and contacts before you even graduate!
What are the focus areas?

The great thing about this programme is that you can either choose to focus on an area that interests you most or you can develop your own personalised study pathway. Whatever you decide, you'll graduate with a Graduate Diploma in Applied Management.

To focus on a particular area, you must have studied Research Methodology (or have an understanding of this). If you haven't done this, you'll need to include the Research Methodology course in your study.

Focus areas

Please note that not all specialisations will be available every year. Please contact us if you'd like to discuss a particular focus area and check whether it's available.

Accounting

This qualification has Chartered Accountants Australia and New Zealand (CAANZ) accreditation and is ideal if you want to embark on a career in accounting as a Chartered Accountant or Associated Chartered Accountant.

Event Management

This fast-paced industry requires vibrant, organised and dedicated people and there is a growing demand for qualified event management practitioners both here and overseas. Careers exist in event planning and management, conference management, sponsorship and fundraising, and the hospitality and entertainment industries.

Human Resource Management

With a strong applied human resources focus, this programme is ideal if you wish to specialise and find start an HR career. This practical approach is coupled with exploration of human resource practices and issues (both current and future-focused), applicable to a wide range of roles and organisations.

Sales and Marketing

Marketing and selling products and services in today's competitive business environment requires a sophisticated and unique skill set. A sales and marketing degree specialisation allows you to acquire the expertise to work in a variety of career fields such as sales, advertising, marketing, promotions and public relations.

Strategic Management

Ideal if you wish to develop a portable set of management experiences applicable to a wide range of industries, this major has an applied approach focusing on the strategic nature of business management.

Tourism Management

Developed to meet the current needs of the tourism industry locally, nationally and internationally, you will be equipped with the skills to work at a supervisory or management level, or to operate your own business.
What will I learn?

Course name (all compulsory)
Course description

Improving Organisational Performance (Level 7)

Learn how to:

recommend management concepts, theories and tools which could lead to improvement in organisational performance,
source, collect and analyse quantitative and qualitative data to propose solutions to improve organisational performance
apply and report on a reflective process to evaluate teamwork skills and contributions.

Organisation Research Design (Level 7)

Learn how to:

form and scope a proposal for an investigation
apply critical reasoning to select appropriate research approach(es), management concepts, theories and tools to conduct an investigation
comply with legal and ethical standards of research.

Industry Project (Level 7)

Learn how to:

analyse and interpret data and theory appropriate to a project
implement research methods and analysis criteria for a project
recommend strategies to address industry project findings and results
critically evaluate the application of theory in the practical environment from a reflective perspective.

3 x electives

You'll choose these from the list of Level 6 and 7 electives shown below.

You'll need to do 1 x Level 6 elective and 2-3 x Level 7 electives.

Level 6 elective courses
Level 7 elective courses

Design Thinking*
Contemporary Communication*
Contemporary Iwi Māori Organisations
Tourism Industry and Enterprises
Accommodation Services Management
Sustainable Tourism Practices
Organisational Behaviour
Employment Relations
Leadership in Action
Event Logistics
Strategic Planning for Small Business
Information for Managerial Use
Managerial Decision Processes
Event Planning and Management
Facilities Management
Market Development and Sales
Project Management
Services Marketing Management
Human Resources
Consumer Behaviour
Marketing Planning and Control

Destination Management
Advanced Human Resource Management
Event Marketing and Partnership
Event Project
International Marketing
Business and Society
Managing Innovation and Change
Strategic Marketing
Strategic Management
Implementing Sustainable Practice
Contemporary Issues in Organisations
Contemporary Issues in the Tourism Industry

*Electives still subject to final approval
How does the industry project work?

Your industry placement and project happen during the second half of the year. We'll place you in a real-world organisation and you'll need to complete a research project to answer a question or solve an issue that the business has. This is a great way to get hands-on experience and, as a result, you'll be prepared to make decisions, solve problems, communicate, collaborate, be flexible and multi-task. Plus, you'll make lots of important business connections before you even graduate!
What will my weekly workload be?

Your programme of study will generally include about 12 hours of contact time/classes per week. You'll also be expected to contribute at least 20 hours per week of self-directed study (outside of class) to enable you to complete the programme.
What are the entry requirements?

An undergraduate degree or appropriate degree-equivalent practical, professional or scholarly experience.
You can't enrol in a major that you've already studied at undergraduate level.
International students will be individually assessed to ensure they meet the entry requirements.

Click

here

for equivalent academic entry requirements by country.

If English is not your first language, you must provide:

If you need to improve your English Language skills, we offer a wide range of English programmes.
Want your existing skills recognised?

If you have extensive knowledge and skills due to practical experience in business, enquire about our recognition of prior learning process at Capable NZ. You may have already gained credits towards this qualification.
What could I study next?

We offer a wide range of postgraduate programmes in business so you can continue your study journey and deepen your knowledge.

1. Postgraduate Certificate in Applied Management
Available at the Dunedin Campus or Auckland International Campus (Auckland for international students only)

This programme will improve your management ability with course options such as Project Management, Analytics for Managers and Financial Decision Making. You begin with two compulsory courses - Capabilities for Managers, and Research and Enquiry - and then choose another two electives.

2. Postgraduate Diploma in Applied Management (Business Information Systems)
Available at the Auckland International Campus (for international students only)

Enhance your employment potential with this postgraduate diploma. Deepen your knowledge of current management capabilities and issues and enjoy the opportunity to work with industry during a professional project. This programme also offers employability workshops, industry events and guest speakers.

3. Postgraduate Diploma in Applied Management (Business Management)
Available at the Dunedin Campus or Auckland International Campus (Auckland for international students only)

This Postgraduate Diploma will enable you to stand out from the crowd as you extend and deepen your knowledge and understanding of current management capabilities through experiential learning strategies and reflective practice.

4. Master of Applied Management (Business Information Systems)
Available at the Auckland International Campus (for international students only)

This Master offers you three pathway options: Coursework, Professional Project and Coursework, or Research Thesis. Within the programme, you will also have the opportunity to attend employability workshops, industry and guest speaker events.

5. Master of Applied Management (Business Management)
Available at the Dunedin Campus or Auckland International Campus (Auckland for international students only)

This advanced programme will enable you to confidently engage with research and its application across a range of disciplines within the applied management context. Graduates of the programme are critical thinkers, effective problem solvers, future-focused and apply specialised management and leadership knowledge and capabilities to new situations within the field of business management.
Are there any additional costs?

You might need to buy some textbooks for some courses.
What about student loans/allowances?

Student loans and allowances are for domestic students only. For information about student loans and allowances please visit the Studylink website. It is important to apply for your student loan/allowance at the same time as you apply for this programme, due to the length of time Studylink take to process applications. Loan/allowance applications can be cancelled at any time if you decide to withdraw your programme application or if it is unsuccessful.