Assessment and Moderation Policy
To be read in conjunction with
Learner Assessment in Te Reo Māori SOP
Approval Date
1 June 2020
Approved By
Chief Executive
Next Review
30 November 2022
Responsibility
Deputy Chief Executive: Learning & Teaching Services
Baldrige Criteria
Customer focus
Purpose
To set out policies and procedures which govern assessment within Otago Polytechnic Ltd to ensure that all assessment is learner-centred, valid, fair, and consistent and that robust internal and external pre and post assessment moderation processes are in place. The policies and procedures apply to learning and teaching assessment practices regardless of delivery modality.
Compliance
NZQA Degrees and Related Qualifications Guidelines for Programme Approval and Accreditation to Provide Programmes
Guidelines for applying for approval of programmes leading to New Zealand qualifications at Levels 1-6 on the NZQF and the accreditation of organisations to provide approved programmes
NZQF Programme and Accreditation Rules 2013
Guidelines for monitoring programmes leading to Diploma, Degree and related qualifications at levels 7 - 10
Policy
1. This policy applies to internal Otago Polytechnic Ltd assessments only. External assessments are governed by the policies and procedures of the external body.
2. Assessment is an integral part of the learning and teaching process and will be learner centred. Assessment, including assessment of prior learning (APL), measures student learning towards achieving the stated learning outcomes of a course and/or programme.
3. Assessment will take many forms and use a variety of methods to enable learners to provide evidence congruent with learning outcomes.
4. Assessment must be transparent, valid, fair, and relevant and must not create any unnecessary barriers to learning progression. The purpose of assessment is always to be made explicit to learners.
5. Assessment events and methods must be:
5.1 Valid (measure what they set out to measure and be consistent with the stated learning outcomes and level)
5.2 Reliable (provide consistent results, regardless of the assessor, the assessment venue or timing of the assessment)
5.3 Practicable (can be carried out effectively, taking the required time and other resources into consideration).
6. Accurate and timely information regarding assessment and assessment conditions including dates, type of assessment, weighting, conditions, requirements to pass, reassessments/resits/resubmission requirements including fees where applicable, will be given to learners at the start of their courses.
Exams
7. Where examinations are subject to regulations set by external agencies, the examinations must be conducted according to the relevant regulations.
8. Where there are no external regulations, Heads of College are responsible for ensuring that examinations are conducted under conditions that are fair to learners and ensure academic integrity.
9. All examinations must be conducted in accordance to the requirement of policy Impaired Performance/Aegrotat, and Academic Integrity
10. Heads of College are responsible for ensuring supervisors and/or invigilators receive and understand a copy of this policy and its appendices.
Eligibility for Alternative Assessment Arrangements
11. Any learner meeting the following criteria may be eligible to apply for alternative assessment arrangements:
11.1 Sensory, physical, learning, or mental health disabilities or long-term medical conditions that impact on their ability to complete assessments in a fair and equitable manner.
11.2 Literacy difficulties that result in performance in an assessment not accurately demonstrating understanding of what is being assessed. These difficulties may include:
spelling to the extent that a marker would not be able to decode the answers
handwriting that is illegible
NB: Learners should be working at a level that they feel confident and competent to take part in the assessments. Not being able to read or comprehend the context of their learning would indicate that a learner is not in a programme at the right level.
Exclusions
This policy does not cover situations where the arrangements and assistance provided would invalidate the assessment of stated learning outcomes, for example the provision of a reader-writer in an assessment situation where the ability to read and write in English is the skill to be assessed.
12. Feedback from assessment and assessed work will be returned to learners within a specified timeframe. The timeframe will be between 1-2 weeks for certificate and diploma programmes and 1-4 weeks for degree and postgraduate programmes (excluding thesis marking).
13. Learners may request to be assessed in Te Reo Māori. Provided requests are received within time frames which enable the request to be met, every endeavour will be made to meet such requests. Refer to SOP Learner Assessment in Te Reo Māori.
14. Internal and External assessors must be appropriately qualified.
15. Approved programme documents must specify the assessment regulations relating to reassessment (including resit, resubmission, and specials), extensions and consequences of failure. These must be detailed in the Student Programme Information.
Moderation
16. Heads of College/Programme Heads in conjunction with College Assessment Committees are responsible for ensuring that a robust and effective internal moderation system is in place for both pre-assessment and post-assessment moderation activity which meets internal and external requirements.
17. Where more than one school delivers a programme each Head of College/Programme Head/Assessment Committee, is required to establish a moderation relationship with the other Colleges/ Campus.
18. All assessment tools and/or processes are to be moderated prior to use (pre-assessment moderation) by person(s) other than the assessment tool developer and a sampling process is used to moderate the assessing of learner work (post assessment moderation) by person(s) other than the original assessor.
19. Annual Moderation Plans will be prepared for both internal and external assessment to be implemented within each programme / College.
20. For NZQA managed external moderation, the Quality Team will liaise with NZQA and Head of College / Programme Head and facilitate the annual Assessment Plan and annual Moderation Plan.
21. For ITO managed external moderation, the Head of College / Programme Head, in conjunction with the Quality Team will liaise with the relevant ITO and facilitate the external ITO moderation processes within the required timeframes.
22. For degrees and related qualifications internal and external moderation processes will be reported to and discussed with the monitor.
23. The internal auditor will audit internal and external pre and post assessment moderation according to the moderation audit schedule.
24. Effectiveness of the programme's assessment and moderation is evaluated and reviewed at least annually, and the outcomes included in the Annual Programme Evaluation and Review report for each programme.
25. Cross Credits/Credit Transfer will be considered according to policy Recognition of Prior Learning.
26. Grades and results allocated will be consistent with the grade tables specified in policy Grade Tables.
27. Any disagreement relating to assessment decisions should be dealt with through academic policy Academic Appeal Process for Learners.
28. All assessment and moderation materials must be retained for 12 months or the preceding academic year, whichever is longer.
References
Learner Assessment in Te Reo Māori
Recognition of Prior Learning
Academic Appeal Process for Learners
Learner Discipline
Cheating
Grade Tables
Final Assessment Process in Postgraduate programmes
Presentation and Submission of Postgraduate Research Thesis or Dissertation
Grading Systems for Award of Postgraduate Qualifications
Impaired Performance/Aegrotat
Assessment Committee
Results process for Consultancy/Workplace Assessment
Student Results
Information Management
Intellectual Property
· Other Documents
NZQF Consent and Moderation Requirements
Signature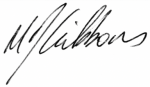 Approved by:
Dr. Megan Gibbons
Chief Executive
01/06/2020