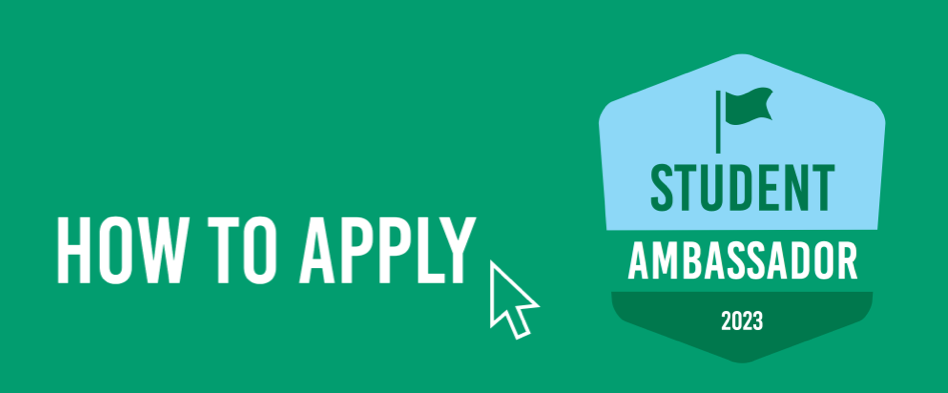 Apply by 4 March!
Great to know you want to find out more about being a Student Ambassador! This is a fab thing to do and will look amazing on your CV…plus you get paid!
Student Ambassadors are current ākonga / students who are employed by the Polytechnic on a casual contract. You get paid for helping with events and other casual work. The current hourly rate is $23.65.
You can be from any programme of study and from any year group.
What's the criteria to be a Student Ambassador?
There are no "official" entry criteria but you do need to be:
a "people person"
comfortable speaking to individuals as well as a group of people
happy to have your photo taken for use in social media campaigns and publicity shots.
This Student Ambassador initiative is based in Dunedin and Central Otago so unfortunately we can't accept applications from Auckland International Campus students. If you're keen to help out, please contact the Auckland team.
What do Student Ambassadors do?
Student Ambassadors are offered casual work by the Student Ambassador Coordinator, Carly Nesbit. This work can be for an hour or a few hours.
Jobs are listed as being available in our Microsoft Teams group and Student Ambassadors comment in the Teams group to say that they are happy to help.
Examples of the type of jobs offered are:
Helping with large events like Tertiary Open Day
Handing out information
Chatting to prospective learners and their whānau
Helping someone to find where they need to be
Setting up chairs and tables
Helping with twice-yearly graduations
Helping in the Gown Room
Washing and ironing gowns
Sending out certificates to graduates
Handing out graduation booklets at the event
Campus tours
Show prospective students and their whānau around campus
Talk to them about their programme or what studying at the Polytechnic is like
Helping at symposiums and other Polytechnic events
Helping on the registration desk
Showing people where to go
Meet and greet style activities
Why should I be a Student Ambassador?
This will be a great thing to put on your CV (it shows that you're willing to help other people, can learn new things and will work hard).


You get paid!


You get a cool t-shirt which you can wear for all the Student Ambassador jobs you do (unless you're asked to wear something different).


You get to meet lots of new people and build your confidence.


You'll get to learn more about how events work.
How are Student Ambassadors different to OPSA Reps?
OPSA is an independent organisation that is there to advocate for students.
There is the OPSA Board with positions like Māori Rep and Wellbeing Rep and they attend high-level meetings with senior polytechnic staff to discuss issues that pertain to students. They are even involved in discussions about things like the student levy amount.
These reps are elected annually by their fellow students.
OPSA Programme / College Reps are learners who are also elected by their peers annually. There is one rep per programme and their role is to feed back into the main group of OPSA Reps with any complaints or issues (or positive news). They represent you, their class mates, across all things and are there to spread news and support info.
Student Ambassadors are casual employees of the polytechnic itself. Their role is not one of advocacy. They are given casual work such as setting up events or functions and they get paid for the hours they do. They can do support-like work when answering questions but this will be more with prospective students rather than current students.
The role of a Student Ambassador is more of a practical, hands-on type position, rather than the OPSA reps which is more of a supportive, peer-to-peer type role.
Sounds great, how do I apply?
Applications close on 4 March.


Please email a cover letter to Carly.Nesbit@op.ac.nz (Student Ambassador Coordinator).


In the cover letter, let Carly know a little bit about yourself and why you're keen to be an Ambassador.


Please also include your preferred email address and phone number in this cover letter.


If you're successful, Carly will touch base with you (via phone or email) to sort a time to have a chat.


You'll then need to sign a casual contract (once you've read and are happy with the terms and conditions).


And we'll set you up in our Polytechnic contract system.


Once you're signed up to be a Student Ambassador, we'll give you training and more information about things like dress code and behaviour, how jobs are allocated, what happens if you're sick and can't make it to the job, how to log the hours you've worked, pay cycles and health and safety.
Any questions?
Please email Carly.Nesbit@op.ac.nz if you have any questions and she'll get back to you as soon as she can.